Do you only wake up after a good cup of coffee ?
Know that it's not just you, coffee is one of the most consumed drinks in the world. Each period in the history of coffee consumption is called a "wave" (from English wave ).
There are 3 waves that describe these periods: first wave, second wave and third wave.
First wave
The first wave , from the 30s to the 60s, was characterized by mass production due to the explosion in coffee consumption, mainly after the Second World War.
The important point of this was to make coffee a basic item in homes and on shelves.
Coffee was necessary (due to the caffeine effect ) and not appreciated, and the low price was the main concern.
The main companies of that time: Nescafé, Folgers, Mr. Coffee, Maxwell House.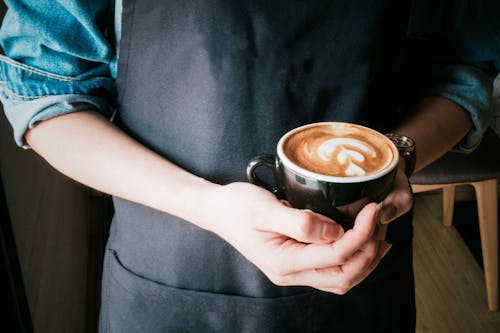 Second wave
The second wave , from the 60s to the 90s, was when specialty coffee came on the scene and major chain stores, like Starbucks.
Starbucks understood that the consumer market would like a different experience with coffee, more social and with higher quality coffee, but standardized by a darker roast. Thus, the cafeterias became a meeting place.
It is in this wave that the use of espresso machines has expanded considerably and coffee shops have started to create different drinks based on coffee, such as frappuccinos and other inventions.
The main companies of that time: Starbucks, Peet's Coffee & Tea.
Third wave
The third wave , from the 90s to the present day, is the period when special coffee started to be tasted for its aromas and flavors.
Like wine, coffee also has its terroir .
In this wave, the first small specialized coffee shops arose, which value quality more than quantity.
In the third wave, they are valued:
Traceability of coffee to the producing farm;
Flavors and aromas of each coffee, highlighted by softer roasting and non-automated preparation methods, such as filtered coffee, which highlights these characteristics;
Coffees of unique origin, without mixtures, to feel all the flavor of the place where it is produced;
Coffees with sustainability and fair trade certifications, valuing the coffee producer;
Coffee professionals as tasters and baristas;
New methods and tools for preparing coffee at home and in specialized coffee shops, such as Hario V60 , Chemex, Aeropress, among others.
The main companies and associations of that time: Specialty Coffee Association (SCA), Intelligentsia, Counter Culture, Stumptown, Blue Bottle.