Have you tried an iced coffee ?
Not that coffee that went cold in the cup, but coffee prepared to be taken cold. For hot days, especially, the cold version of coffee goes very well!
Every summer the term iced coffee or cold brew is very popular with coffee lovers who want to try the cold version of this drink that we are very used to drinking hot every day.
Iced coffee can be made with hot coffee (like Vietnamese and Thai iced coffee) and instant coffee (Indian iced coffee). But the so-called cold brew , is made with cold water, in a slower, drop-by-drop extraction process, and can be found in beautiful bottles in the specialized coffee shops out there
Source
The origin of the cold brew is attributed to the Dutch, who in the 1600s prepared coffee concentrates in cold water to transport the prepared coffee, to be heated and then consumed.
During that same time, Japan also started to prepare cold coffee, as it already did with tea. The so-called "Kyoto-style coffee" is the first record of iced coffee in Japan.
Common sense is that the origin of the cold brew is linked to the practice of making a coffee concentrate, widely used for military reasons.
Coffee and ice
Iced coffee already has many fans here in Brazil, but the two words still cause strangeness when they are in the same recipe. Despite the high Brazilian temperatures, the refreshing version still faces some resistance. For the barista and responsible for True Coffee , Ton Rodrigues,
"We live in a country where the tradition with coffee is somewhat old. That is why we have a very strong reference that coffee must be hot, black and bitter – which is not true ", he says.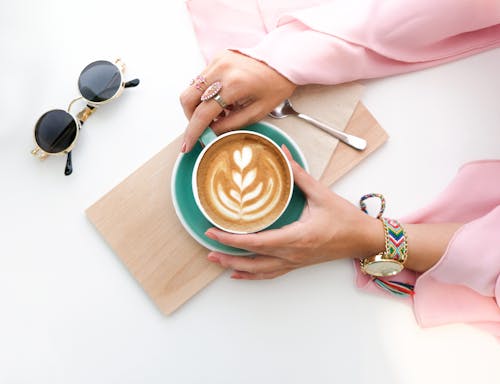 The proof that this habit is changing is the number of cafeterias with the delicacy on the menu, the new range of products available on the market and, of course, the interest of consumers in tasting the drink.
But what we Brazilians are really surprised about is pure iced coffee . You see: when coffee is mixed with other ingredients, like milk, caramels and the like, similar to the drinks served in the famous Starbucks chain, most people like and drink the well-known frappuccino even on cold days!
It seems that temperature is not a problem, and the consumption of iced coffee – low consumption – is directly linked to the country's culture. Which leaves us with a question: will iced coffees ever be part of our culture and conquer the taste of Brazilians for good?
Meanwhile, for first-time adventurers, there are a few different types of so-called iced coffees. Ton says that "there is iced coffee , which is made with liquid at high temperatures and then cooled with ice; The cold brew , where the coffee passes only through cold water in a very slow process. And also cold nitro , which is carbonated cold brew "- the result of a process called" carbonation ", which adds" balls "to the drink.
The truth is that, here, the drink may be new to many people, but the culture of iced coffee around the world is very strong. Countries like the United States, Australia, Austria, Japan and Vietnam are practically crazy about it. So much so that just a stroll through coffee shops or markets is enough to reveal a multitude of brands that bet on iced coffee.
To give you an idea, from 2014 to 2015, the United States recorded a 115% growth in total sales related to this version of the drink, according to a Mintel survey . This represents more than 20% of frequent coffee consumers choosing the most refreshing version.
And to kill your desire and give a little boost to this consumption here, we invite barista Ton to teach you a practical recipe for you to prepare at home. Write down the tips and get to work!
Iced coffee recipe
Recipe #1
Put 15 g of coffee with coarse grind (type ovomaltine) in your French Press (500 ml) and fill with ice water, leaving only the space for the lid;
Leave in the refrigerator for 12 hours and, after that, carefully lower the lid of the utensil so that no residue is left behind. Ready! "Add ice to the glass and have fun".
Recipe #2
The easiest way is to make coffee as usual in Pressca, let it cool and put it in ice cups. Then you put the coffee ices in a glass and add water (cold or natural) and some fruit juice, for example lemon. It is delicious!
The other recipe is, put 20 g of ground coffee in Pressca, add 200 ml of ice water, add some lemon or orange juice, some mint leaves (or another of your taste), stir and wait for 1 minute. Lower the plunger slowly and go!